See on Scoop.it – The Truss Times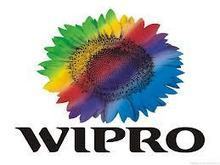 Latest news In India, States News of India, World News, Latest Cricket News, Latest Hollywood news, Latest Bollywood News, Headlines, Breaking News, Latest Politics News, Latest Business News, Hindi News, English News…
Truss Times's insight:
Wipro to enter Nifty from Sep 27, Reliance Infra to exit.
IT major Wipro will enter the National Stock Exchange's 50-share Nifty index with effect from September 27, while Reliance Infrastructure would exit.
The decision regarding these changes were announced on Tuesday by the India Index Services & Products Ltd, a joint venture of NSE and Crisil, which manages the various indices at the exchange.
Earlier, Wipro was dropped from the CNX Nifty index from April 1 as its non-IT businesses were hived off into a separate unit.
As part of periodic review, the new changes would become effective from September 27, 2013.
A host of changes have also been made in various other indices of NSE such as CNX Nifty Junior Index, CNX 100 Index, CNX 200 Index CNX 500 Index, Nifty Midcap 50 Index, CNX Midcap Index and CNX Smallcap Index by its Index Maintenance Sub-Committee during a periodic review, it said.
Besides, sectoral indices for IT, auto, realty, media, PSE and service would also see some changes.
The stocks being excluded from Nifty Junior index are Ashok Leyland, Indian Hotels Company, while Mahindra & Mahindra Financial Services Ltd and Oil India would be included in the index.
In the CNX 100 index, Ashok Leyland, Indian Hotels and Reliance Infrastructure would be replaced by Mahindra & Mahindra Financial Services, Oil India and Wipro.
Those being dropped from CNX 200 Index include GVK Power & Infrastructures, Gujarat Gas Company, IVRCL, Lanco Infratech, Torrent Power, Amtek Auto, City Union Bank, Core Education & Technologies, Dewan Housing Finance Corporation, India Infoline and Jindal Saw.
The stocks that being added to CNX 200 index include Wipro, Bharti Infratel, Berger Paints, Crisil, MMTC, CMC, Coromandel International, Oberoi Realty, Page Industries, Thermax and Torrent Pharmaceuticals.
See on thetrusstimes.com