See on Scoop.it – The Truss Times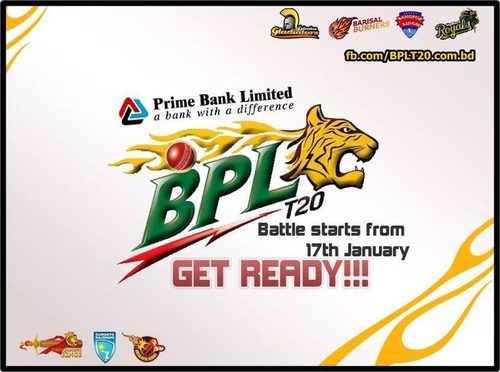 Latest news In India, States News of India, World News, Latest Cricket News, Latest Hollywood news, Latest Bollywood News, Headlines, Breaking News, Latest Politics News, Latest Business News, Hindi News, English News…
Truss Times's insight:
Bangladeshi cricketers deny corruption charges.
Two Bangladeshi cricketers declared their innocence on Tuesday after confirming they were among those charged with match-fixing following a probe earlier this month by the sport's world body.
Paceman Mahbubul Alam and left-arm spinner Mosharraf Hossain said they would defend themselves against charges of fixing in the Bangladesh Premier League (BPL), a scandal that has already brought down teammate and national hero Mohammad Ashraful.
"I am innocent, I was not involved in any kind of corruption," said Alam, 29, who has played four Tests and four one-day matches for his country.
"I have appointed a lawyer to represent me in the (upcoming) disciplinary panel hearing," Alam said.
Hossain, 31, also confirmed he would contest the charges laid under the Bangladesh Cricket Board's (BCB) anti-corruption code, ahead of the deadline later Tuesday for officially responding to the allegations.
Selim Chowdhury, owner of the Dhaka Gladiators BPL franchise, confirmed that he and his son, co-owner Shihab Chowdhury, have also been charged along with the franchise's Indian CEO Gaurav Rawat.
Selim Chowdhury said they would all plead not guilty at the hearing. The International Cricket Council (ICC) announced this month that seven unidentified people had been charged with fixing involving the Dhaka Gladiators, following an investigation by its anti-corruption officials.
Another two were charged with failing to report corruption when they were approached during the 2013 season of the Twenty20 tournament, in a scandal that further shook confidence in the game across South Asia.
English all-rounder Darren Stevens became the first among the nine accused to reveal his identity, when he confirmed that he has been charged with failure to report a corrupt approach made to him.
The scandal has already ensnared Ashraful, the former Bangladesh captain, who made a tearful confession to match-fixing on national television in June after being quizzed by the ICC's officials.
He was allegedly involved in fixing a match between the Dhaka Gladiators and the Chittagong Kings. Local media have reported that the batsman was paid about one million taka ($12,800) to lose the match on February 2.
Ashraful, who became the country's youngest Test centurion in 2001 at the age of 17, was also allegedly involved in fixing another match 10 days later against the Barisal Burners, which his team lost by seven wickets, local reports have said.
Across the border in India, the sport is embroiled in separate spot-fixing and betting scandals in the Indian Premier League, with three cricketers among 39 people charged by police in July.
See on thetrusstimes.com